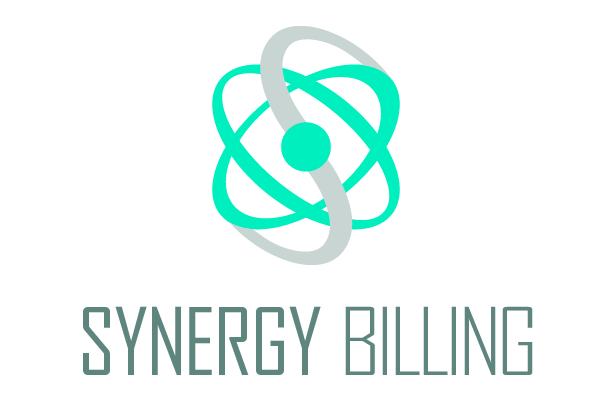 Medical Billing Manager
The Medical Billing Manager is responsible for the delivery of quality results to our clients. To that end, the Medical Billing Manager ensures an agreement on the performance of Synergy process and their satisfaction with it. This role requires strong communication skills, a thorough understanding of contractual commitments and Synergy's services. This role is required to maintain a great relationship with client stakeholders and serve as the voice of the customer at Synergy.
Summary of Duties: Ensuring Synergy understands and agree on the client's expectations so that Synergy can meet the needs of the client. To provide premiere customer service to our clients through a "single point of contact" that provides trusted resolution to all communications, concerns and questions. The Client Manager is engaged with and responsible for clients by platform to deliver on Synergy's promises.
Supervisor: Reports to the Director of Operations
Essential Functions:
Monitor performance measures daily as it relates to contractual commitments to assigned clients and drive improvements as needed
Create and maintain client specific SOPs that include all CTQs
Maintain client agreement on all CTQs and ensure CTQs are understood by internal stakeholders
Complete monthly and annual client management presentations for each assigned client after month-end processing is completed or for client visit
Respond to client communications within 24 hours of receipt
Take appropriate action on all escalated tickets within the ticketing system
Work with client to migrate all client communications
Communicate client concerns and commitments to Operations Manager/CEO using appropriate method of communication
Complete any platform specific configurations that are within Synergy scope of work to enhance revenue cycle functions for respective clients
Be available for client communication via Synergy platforms during business hours outlined in the contract
Ensure client agendas for scheduled reoccurring calls contain appropriate items to be discussed
See all agenda items that are outstanding to resolution between each scheduled reoccurring call
Monitor all accounts receivable and create tickets for unpaid claims greater than 30 days from claim creation
Monitor all credit balances for accuracy and supply client with a monthly refund request
Track and report to clients missed revenue opportunities along with recommendations for improvement
Identify and assist in the elimination of supplier issues that inhibit the efficient and effective processing of claims
Create, monitor and ensure closure of all applicable Credentialing order tickets created in ticketing system (New Provider, Revalidation, Re-attestation, etc.)
Coordinate all Synergy provided training sessions.
Education: High school diploma required, college degree in a related field preferred.
Skills/Experience:
1. At least (2) two years of client management or practice management experience.
2. A background in a medical or healthcare facility required.
3. Previous experience with FQHC's preferred.
5. Knowledge of business office procedures.
7. Ability to operate a computer and basic office equipment.
9. Intermediate skill using Microsoft Office suite
10. Ability to establish and maintain effective working relationships with insurance
company representatives, colleagues, clients and patients if needed.
11. Must be well organized and detail-oriented.
12. A positive attitude.
13. A strong desire to succeed.
14. Excellent communication skills, both written and oral.
Environmental/Working Conditions: Normal office environment. Occasional
overtime may be required and/or hours may be shortened as business needs dictate.
Physical Demands: Requires sitting and standing associated with a normal office
environment. Manual dexterity needed for using a calculator and computer keyboard.
---
Synergy Billing is searching for a medical biller with strong A/R experience to join our world-class billing team. We offer competitive pay and benefits, paid time off, holiday pay including your birthday as a holiday, 401k, and a dynamic culture and work environment. We seek a biller with medical billing and insurance practices, including Medicaid and Medicare. They should have a basic knowledge of medical billing and insurance credentialing practices. They should also have excellent customer service and communications skills.
Essential Functions May Include: 
Denial management and working denials — responsible for taking action on each non-payment or zero pay claim. Including contacting payers as needed to diagnose, correct, and rebill claims.
Identify and resolve issues with client A/R balances.
A/R — researching and correcting claims.
Maintaining the privacy and security of protected health information and adhering to all HIPAA guidelines/regulations.
Responsible for identifying and documenting insurance payer issues as they arise. Must communicate all issues to teammates and supervisor.
Responsible for contacting insurance companies regarding outstanding claims.
Responsible for providing any information (medical records, itemized statements, etc.) required by insurance companies to overturn denied claims. Must maintain a system to ensure timely follow-up is completed for each outstanding account.
Maintain status reports consisting of outstanding accounts assigned. Responsible for following up on all accounts listed on the report until resolved.
Education: High School Diploma or GED. Billing certification and at least (2) two years of billing experience required. Experience can substitute for certification.
Skills/Experience: *
At least (2) years of medical billing experience preferred.
A background in hospital and/or medical facility preferred.
Knowledge of medical billing/insurance practices.
Knowledge of billing computer software.
Knowledge of business office procedures.
Comprehensive understanding of how to process paper and electronic medical claims.
Knowledge of basic medical coding and third-party operating procedures and practices.
Ability to operate a computer and basic office equipment.
Ability to operate a multi-line telephone system.
Ability to read, understand and follow oral and written instructions.
Ability to establish and maintain effective working relationships with insurance company representatives, colleagues, clients and patients if needed.
Must be well organized and detail-oriented.
A positive attitude.
A strong desire to succeed.