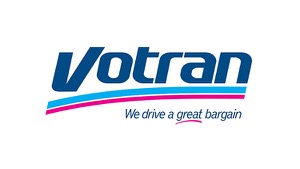 ---
---
JOB POSTING
Bus Operators – Fixed Route
$17.00/hour
$1,000 New Hire Bonus
Free CDL Training provided
Operate bus over prescribed route, following time schedule; Provide information to passengers in a courteous, efficient manner; use proper etiquette to assist passengers with disabilities.
Use correct safety procedure to operate lift and secure wheelchairs when assisting passengers with disabilities; follow all local, state and federal law/regulations including Americans with Disabilities Act as pertains to public transportation.
Keep bus comfortable; operate bus smoothly and safely, conduct daily vehicle inspections to ensure safety; Collect proper fares and punch transfers/passes; Prepare written reports on accidents, incidents, road damage, etc. Operate a two-way radio system in accordance with established rules and regulations of VOTRAN and Federal Communication Commission; Make announcements to passengers upon approaching prescribed destination. May assist passengers with loading/unloading packages on the bus; helping persons with a disability.
Must be able to work a flexible schedule, including days, nights, weekends and holidays.
Must have or be able to obtain a CDL Class B permit or license with a passenger endorsement.
Criminal Background and Driver's license checks are performed.
EOE – Females/Minorities/Protected Veterans/Individuals with Disabilities/DFWP
Please apply on line at Votran.org/careers
OR
950 Big Tree Road, South Daytona, Florida
QUESTIONS? PLEASE CALL/EMAIL
Jennifer Burns at (386) 763-3735, jburns@volusia.org
VOTRAN'S Mission is to identify and safely meet the mobility needs of Volusia County. This mission will be accomplished through a courteous, dependable and an environmentally-sound team commitment to quality service.