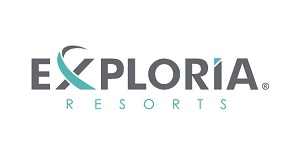 Front Desk Agent
Full Time
Location: Grand Seas Resort
Schedule: 3:00pm-11:00pm (Weekends Required)
Job Summary:
The Front Desk Agent is responsible for ensuring that every single guest has an enjoyable experience at the hotel. A few of the main duties of a front desk agent are greeting guests at the front desk, answering any questions, recommending activities and restaurants to guests, and answering any phone calls.
Responsibilities and Duties:
· Responds in a professional and courteous manner to arriving, departing, in-house guests and potential guests
· Checks guest in/out
· Provides outstanding customer service to all guest
· Responds to telephone and in-person inquiries regarding reservations, hotel information and guest concerns.
Qualifications and Skills:
· Must have strong hospitality skills and communication skills to interact with guests in a professional manner.
· Must be able to understand and follow verbal/written instructions, work on more than one task at a time, and be able to communicate both verbally and in writing.
· Adhere to all cashiering procedures: the verification of all cash, credit card, and transactions during a given shift.
· Good computer skills and detail oriented.
· Bi-lingual a plus
Physical Demands:
· Ability to stand for long periods of time
· Constant computer and phone usage
Required Competencies:
· Good communication skills with other staff and colleagues.
· Perform various projects requested upon supervisors / managers.
· Ability to follow instructions
· Detail oriented
· Phone etiquette
· Be Work independently, with little supervision
· Be able to work independently
Bartender
Part-Time
Pay: $7.00/Hour + Gratuities
Required Availability: 12 PM-8 PM, Monday-Sunday.
Location: Grand Seas by Exploria Resorts
Job Summary:
The Bartender will report directly to the Food and Beverage Manager and is responsible for mixing and serving drinks to patrons, directly or through wait staff. Bartenders are responsible for providing the highest quality of service in an attentive, courteous, and efficient manner.
Duties and Responsibilities:
Mix and serve drinks to patrons, directly or through wait staff.
Collect payment for drinks served
Check identification of customers to verify age requirements for purchase of alcohol.
Utilizing good sound judgment when serving guests.
Balance cash receipts and end of shift sales journals
Clean glasses, utensils, and bar equipment
Take beverage orders from serving staff or directly from patrons
Serve wine, and bottled or draft beer
Clean bars, work areas, and tables
Mix ingredients, such as liquor, soda, water, sugar, and bitters, to prepare cocktails and other drinks.
Serve snacks or food items to customers seated at the bar
Arrange bottles and glasses to make attractive displays
Qualifications and Skills:
1-year bartending experience.
Must be punctual, dependable, and flexible to work evenings, weekends, and holidays.
Ability to work under pressure and take initiative in a fast-paced environment.
Positive attitude and a willingness to learn.
Effective interpersonal, oral, and written communication skills.
Must have a neat appearance and be well-groomed.
Required Competencies:
Great customer service skills
Ability to multitask
Strong communication skills
Good problem-solving skills