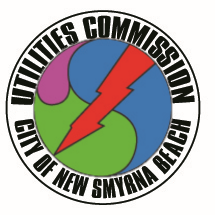 Electrical Engineer
Job Description
This is a professional position providing electrical engineering and support to the UC's electric, water, reuse, and pollution control utility operations and planning for short and long-term system growth. Under the direction of the Electrical Engineering Manager, this position works with operating department personnel in the planning and execution of the electrical engineering requirements of the UC's operating systems.
Responsibilities
· Manages electrical and generation related projects
· Project management of C.I.P.
· Prepares construction plans and specifications for electrical projects
· Designs proposed UC electric facilities to enhance customer service and provide service to new residential and commercial customers
Qualifications
· Bachelor's degree in Electrical Engineering is required
· Study emphasis on power is preferred; electrical utility experience is a plus
· A minimum of five years of experience in electrical engineering is required
· PE Designation preferred
---
Lift Station Operator
Job Description
The Lift Station Operator is responsible for routine maintenance of lift station grounds, structures, and equipment. May also be assigned to a maintenance crew for projects/jobs requiring two or more persons.
Responsibilities
• Performs routine maintenance on lift station equipment, structures, and grounds
• Obtains and reads lift station reports generated by the SCADA system and responsible for alerting supervisors to any unusual pump activity discovered by lift station reports.
• Repairs lift station equipment and respond to emergency calls, as required.
Qualifications
High School Diploma/GED required. A minimum of one year of experience in Lift Station/Maintenance desired.