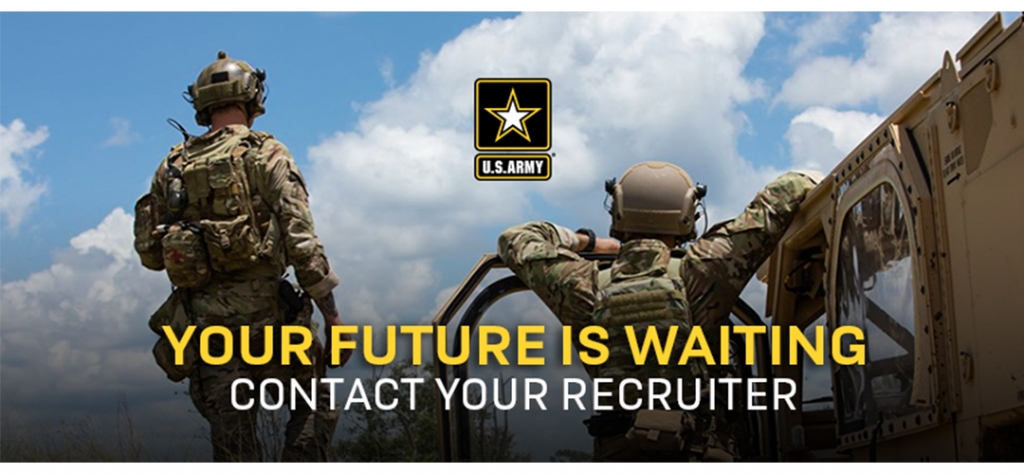 Please ensure you meet the Basic Qualifications (see below) prior to applying.
For the FASTEST response apply with us directly here:
As a part of a team of Soldiers, you secure your future with a career in the Army Reserve (Part-time), pay for college, and attain low-cost healthcare with family benefits. You gain leadership skills, college credit, and job-security.
This is an entry level position with no experience necessary.
Position Responsibilities:
Attend Basic Training (10 Weeks) and Advanced Training with pay.
Complete the Armed Services Vocational Aptitude Battery (ASVAB)

Basic Qualifications:
Education – Current Senior in High School (HS), HS Diploma, GED or higher.
Citizenship – U.S. Citizen/Permanent Resident.
Submit to a background and medical screening.

Benefits:
Up to $20K bonus.
Up to $70,000 for additional education benefits.
Local stability.
Additional living expenses while at training.
When you are interested in finding out more about this position, please apply now at https://www.goarmy.com/info.html?iom=ARFE&mn= and within 24-48 hours, you will receive an email/text from our interviewer to schedule a call. If you would like to reach out directly to one of our team members please call (386) 672-1603.