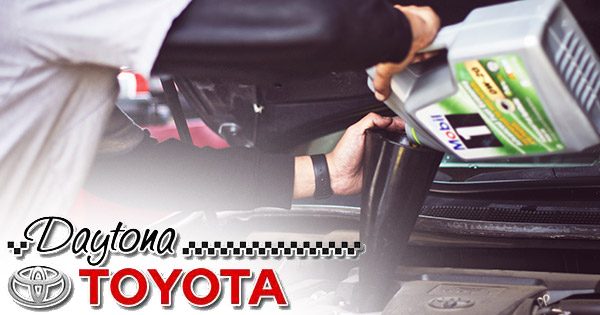 Daytona Toyota is a dealership that proudly serves drivers in the Daytona Beach, Palm Coast, and Ormond Beach, FL, area. While we strive to continue providing our guests with a variety of helpful services, backed by a friendly and supportive staff, we're always looking to grow our family at our Toyota dealership. Browse open car dealer jobs and find out why we want you to join our team!
Are You Looking for a New Job Opportunity in Daytona Beach?
At Daytona Toyota, we're always on the lookout for ambitious, energetic, and enthusiastic workers to add to our roster. Our car dealership operates as a team, so we're always happy to add valuable members to continue the wonderful work we do. If you're looking for a car dealer job and want an opportunity to work with our wonderful team, apply to Daytona Toyota today!
Toyota Service Technicians
At Daytona Toyota, we're lucky to have a team of skilled and certified technicians at our dealership who constantly please our guests with their abilities. They can handle any automotive issue and they aren't afraid to get their hands dirty. We're always looking for talented technicians to join our team and help our drivers in the Daytona Beach, Palm Coast, and Ormond Beach areas get their vehicles back to working order.
Why Join Our Team?
At our Toyota dealership, we like to have fun. We're always looking for fun individuals to inspire us while adding a fresh perspective of helping us constantly improve the way we do things. If you're interested in joining the team, simply fill out the application to one of our car dealer jobs above. We just need a few bits of information with your application, like your desired position, start date, skills, qualifications, and work experience. You can also submit your resume. We hope to hear from you soon.