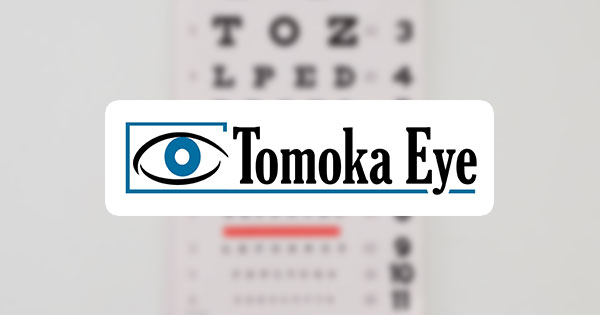 POSITION:  Receptionist 
DEPARTMENT: Front Office
REPORTS TO: Office Manager
JOB SUMMARY:  This position is responsible to check in and out all patients. Receptionists are cross trained and rotate positions as needed. Responsible for all aspects of the front desk including but not limited to: charts, records, scanning, telephones, data entry, charge entry, filing, posting payments, patient care, excellent customer service. 
EDUCATION AND EXPERIENCE:
1. High school diploma or equivalent.
2. Two-year minimum experience in medical practice preferred. 
ESSENTIAL SKILLS AND ABILITIES:
1. The receptionist's role in patient care and work-up is a critical component in the organized, structured and dedicated delivery of outstanding health care at TEA. As a vital component in the operation of all clinic activities, the receptionist must exhibit and practice reliability, dependability and punctuality. Therefore, attendance and the ability to adhere to a formulated schedule are paramount to the proper execution of this position.
2. Excellent customer service and communication skills.
3. Demonstrates concern for patient's problems.
4. Ability to manage multiple tasks simultaneously. 
5. Good problem solving skills. 
6. Ability to work as a team member. 
7. Treat patients and co-workers with respect. 
8. Proper phone etiquette. 
9. Comprehensive computer knowledge. 
10. Excels under pressure. 
11. Highly motivated and organized. 
12. Empathetic with patients' needs and concerns. 
13. Attention to detail. 
14. Above average mathematical skills. 
RESPONSIBILITIES: 
1. Patient Check-In- 7:30am- 4:30pm
 Responsible for patient check-in, greeting everyone in a pleasant and professional manner.
 Opening office in the morning for daily patients.
 Responsible for concierge setup. 
 Track patients in the reception area and communicate with them, as needed. 
 Evaluate chart demographics to verify all information has been received, completed, and signatures obtained. 
 Verify Medicare eligibility and insurance deductible information. 
 Run Zirmed and insurance verifications for confirmation on same day patient add-ins. 
 Scan patient's insurance card. 
 Ensure that proper authorization or referral is collected from the patient. 
 Assist patients in obtaining authorization or referrals that have not been received by the practice. 
 Enter all new patient demographic information into the computer. 
 Put charts in bin for specific physician or technician. 
 Informing patient of account issues i.e. past due balances and non network insurance 
 Tag patient in the computer upon arrival. Mark fee sheet if the patient is early/late/ wheelchair etc. 
 Chart verification and completion for the next day's appointments. 
 Running all necessary sheets for next day i.e. fee sheet and inside sheet 
 Making new patient charts, attaching information received. 
 Daily review and arrange schedules as needed. 
2. Patient Check-Out – 7:50am – last patient checks out
 Check-out all patients. Review fee sheets for correct charges and diagnosis marked; enter information into computer. 
 Be sure the patient understands the doctor's instructions, as to when the patient should return for another visit. 
 Responsible to document additional information provided by the technician on the fee sheet i.e. allergies. 
 Schedules return appointments for follow-up, as necessary. 
 Giving patient optical coupon and showing them where the optical department is located. 
 Put in patient recall as needed. 
 Explain all fees and patient financial responsibility. 
 Verify patient insurance and address information. 
 Secure all necessary patient signatures; obtain proper record releases and insurance authorization. 
 Request of referrals for subsequent visits i.e., DBS & VA. 
 Request interpreters for hearing impaired patients. (Easter Seals) 
 Schedule patients for surgery as directed by Doctor. 
 Send all necessary information to surgical coordinator with a copy of the insurance card. 
 Collect fee for services. 
 Collecting past due balances. 
 Ensure patient satisfaction. 
 Reviewing schedule and confirmation of next day appointments. 
 Responsible for daily balancing of all charges and payments. Printing end of day reports. Closing out credit card machine. Stamping all checks for deposit. 
 Cleaning lobby area at minimum lunch and end of the day. 
 Responsible for concierge cleanup and breakdown. 
 Turning off lights, radio and locking door prior to leaving. 
3. Shared Responsibility
 Scanning all patient information in the computer system. 
 Confirmation of the next day's scheduled appointments. 
 Filling of patient information into the chart. 
 Responsible for obtaining patient web photo for computer system. Depending upon location may be either Check-in or Check-out. 
 Make/Reschedule appointments on an as-needed basis. 
 Checking fax machine throughout the day. 
 Stamping mail and putting out for pick up. 
 Filing of charts. 
 Pulling charts for week ahead. 
 Preparing bags for other offices. 
 Checking on status of office supplies, making sure we are stocked. 
 Fax/check supply orders weekly or sooner if needed. 
 Concierge duties. (When Concierge is not present) 
 Retrieval of Mail (When applicable) 
 Organization and cleanliness of Front area. 
 Calling back any voicemails left by patients. 
 Each position must act as a back up for the other. 
 Responsible for all other jobs assigned by your supervisor or management 
PHYSICAL REQUIREMENTS
 Must be able to sit for long periods of time. 
 Must be able to reach full extension above shoulder level. 
 Frequent pulling below and above shoulder level. 
 Must be able to write. 
 Must be able to communicate via phone. 
 Must be able to read data from and enter data into the computer. 
 Job frequently requires: walking, standing, stooping, crouching, twisting, balancing, talking, hearing and handling objects with hands. 
 Must be able to lift up to 25lbs. 
The American with Disabilities Act requires that reasonable accommodations be made for qualified individuals to help perform the required duties and tasks of the position. Please let us know at the time you apply for a position if you will need any special accommodations