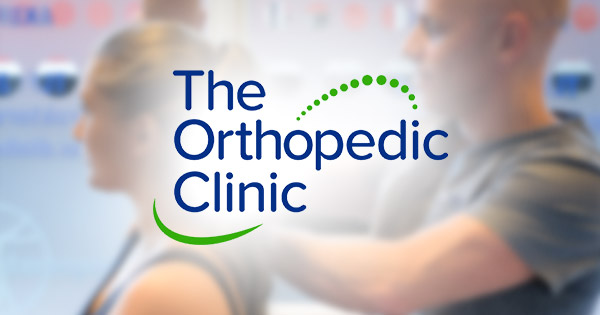 About The Orthopedic Clinic
The Orthopedic Clinic is a leader in the orthopedic community of East Central Florida. Our team is dedicated to providing compassionate and cutting-edge orthopedic care. We believe every patient should receive the best possible care, our practice offers an array of services specializing in general orthopedics, spine care, sports reconstruction, adult reconstruction and non-surgical treatments. The Orthopedic Clinic is a well-respected practice that was established in 1961 and has a rich history of providing exceptional Orthopedic care to the community. We currently have eleven Orthopedic Surgeons, Interventional Pain Management Physician, ten Mid-Level Providers, and a Physical Therapy team who serve patients at four locations within Volusia and Flagler counties.
POSITION EXPECTATIONS:
As a PRN Physical Therapy Assistant you will assist with restoring the patient's function, alleviate pain, and prevent disabilities by planning and administering medically prescribed physical therapy as outlined by treatment plan and in accordance with practice guidelines.
Other responsibilities of the position include:
Meets the patient's goals and needs and provides quality care in consultation with physicians
Helps patient accomplish treatment plan and accept therapeutic devices by administering manual exercises; instructing, encouraging, and assisting patients in performing physical activities
Evaluates effects of physical therapy treatments by observing, noting, and evaluating patient's progress; recommending adjustments and modifications
Documents patient care services by charting EHR
Maintains patient confidence and protects clinic operations by keeping information confidential
Maintains safe and clean working environment by complying with procedures, rules, and regulations.
Protects patients and employees by adhering to infection-control policies and protocols
Ensures operation of equipment by completing preventive maintenance requirements; following manufacturer's instructions; troubleshooting malfunctions; calling for repairs
Maintains professional and technical knowledge by attending educational workshops; reviewing professional publications; establishing personal networks; participating in professional societies
Contributes to team effort by accomplishing related results as needed
REQUIRED QUALIFICATIONS:
Current Physical Therapist or Physical Therapy Assistant license to practice within the State of Florida
Proficiency in the use of Microsoft Office Products, EPM and EHR software applications, Athena preferred
Must be able to proficiently speak, read and write in English
Valid State of Florida Driver's License / Clean Driving Record / Proof of auto insurance
Please submit your resume to Careers@orthotoc.com or visit our website www.orthotoc.com/careers
The Orthopedic Clinic is an Equal Opportunity Employer and fully subscribe to the principles of Equal Employment Opportunity. Applicants and/or employees are considered for hire, promotion and job status, without regard to race, color, citizenship, religion, national origin, age, sex (including sexual harassment, sexual orientation, and gender identity), disability or handicap, genetic information, citizenship status, veteran, or current or future military status or any other category protected by federal, state, or local law. The Orthopedic Clinic is a drug free workplace all applicants under consideration for employment will be drug screened as part of the hiring process. All offers of employment at The Orthopedic Clinic are contingent upon clear results of a thorough background check.