POLICE OFFICER APPLICATION
E.O.E./VETERANS PREFERENCE/DRUG FREE WORKPLACE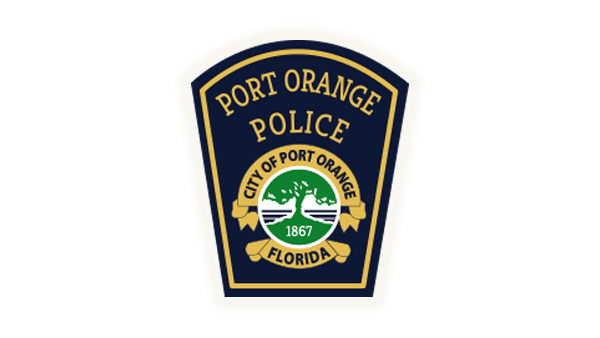 DUTIES AND RESPONSIBILITIES: A Police Officer performs a wide range of tasks to promote public safety and security; crime prevention and general enforcement of the law; and performs work as required. The duties of a Police Officer include but are not limited to patrolling, crime detection, investigation, traffic enforcement and control.
MINIMUM REQUIREMENTS FOR HIRING: Age 21, possess a valid Florida operator's license, a high school diploma or equivalency, be a U.S. Citizen; veterans must possess an Honorable Discharge. Applicants must pass a medical examination and participate in a Physical Agility Test (PAT). Visual ability must be correctable to 20/20 with glasses or contact lenses in each eye.
Applicants will be required to take a written test that includes a spelling module and participate in an oral interview. Applicants will then be scheduled for and must pass a physical agility test. Upon successful completion of that phase, an in-depth background investigation will be conducted. Once a satisfactory background investigation has been achieved, the candidate will be required to take a Computer Voice Stress Analysis (CVSA) examination and pass a psychological and medical examination that includes a drug screen prior to being eligible for employment as a City of Port Orange Police Officer.
POLICE TRAINING COURSE: Preference in employment will be given to personnel holding a Criminal Justice Standards and Training Commission Certificate. Applicants who are disqualified during the process cannot reapply. Applicants who do not pass any part of the process can reapply after one year from the date of the original application.
The expected duration of the hiring process is approximately 90 days from the date of application.
In order that you receive proper consideration in your application to become a Port Orange Police Officer, it will be essential that all the below identified materials be returned completed in their entirety along with this application.
Before returning these materials, check them for accuracy and completeness. Sign your name on all forms where signature is indicated including military release form. Check to insure that all forms given to you originally are presented and turn them in along with all licenses, certificates and other documents to the Human Resource Department.
FORMS FOR MINIMUM PROCESSING
Application and supplement forms (must be notarized)
High School Diploma
College Diploma and Certified Transcripts (if claiming college credit)
Valid Operator's Driver's License (Florida License required at time of employment)
Social Security Card
Change of Name Document (marriage/divorce documents)
DD 214 (if veteran) reflecting character of service/type of separation for each tour of duty
Birth Certificate – a copy of the document must be from the Bureau of Vital Statistics from the state of your birth
Criminal Justice Standards & Training Certificate of Compliance
Copy of your Driving record from the Division of Motor Vehicles
Any specialized Criminal Justice Certificates that will enhance your application documentation of hours earned at prior Police Academy(out of state)
If selected to proceed, applicants will be notified of the date, time and location of the Oral Interview Assessment and the Physical Agility Test (PAT).
BENEFITS (as per current collective bargaining agreement valid through 9/30/20)
Health Insurance
Life Insurance
Pension Plan
Average final compensation is the five (5) highest years of service
8% member contribution
Insurance supplement set at $100 per month if completed ten (10) years of service, $10 per month each year in excess of ten years and a cap of $100
2% of average final compensation multiplied by number of vested years
Normal retirement is age 48 with10 years of service
Early retirement is 45 with 10 years of service with a penalty of 3% each year preceding the normal retirement age
No DROP or COLA benefits
Vacation
OTHER BENEFITS (as per current collective bargaining agreement valid through 9/30/20)
7 paid holidays annually
96 hours sick time annually
Sick time sell back program
College tuition reimbursement program
All necessary equipment provided
Patrol vehicle assignment program (within 15 mile radius of City limits)
POSITION OBJECTIVES
General police work in the protection of life and property through the enforcement of laws and ordinances.

ESSENTIAL FUNCTIONS
Those functions actually required to perform this position, the removal of which would fundamentally change the job. These are intended only as illustrations of various types of work performed. The omission of specific duties does not exclude them from the position if the work is similar, related, or a logical assignment to the position.
Patrols a designated area of the City in police car or motorcycle as assigned to preserve the peace, to prevent and discover criminal acts and to enforce traffic regulations.
Answers calls and complaints involving drunkenness, domestic disputes, fires, thefts, accidents and other felonies and misdemeanors.
Makes arrests as appropriate and transports suspects to the Police Department for questioning and/or booking.
May pursue suspicious persons by chasing on foot and/or in the police vehicle.
Required to be proficient in all aspects with all weapons associated with police work.
Responsible for being knowledgeable of the crime problem in assigned work area and developing strategies to combat the problem.
Administers first aid, makes preliminary investigations, protects physical evidence, locates witnesses and makes arrests at scenes of crimes or other incidents.
Interviews complainants and witnesses to obtain information about crimes.
Assists in investigative work on assignment to Criminal Investigation Division.
Prepares evidence for issuance of complaints and testifies as a witness in court.
Patrols school zones and high activity areas when assigned.
Directs traffic, investigates accidents, recovers stolen automobiles, prepares detailed reports, gives advice and interprets laws and ordinances and provides general information to the public.
Attend work promptly and regularly.
Perform related work as required. These additional duties may be representative of tasks typically performed by those in a lesser or more advanced job grade.
This position is part of the City's Emergency Management Team and, as such, shall be expected to perform all duties that are assigned during an emergency management operation. Any additional compensation, above the normal weekly salary shall be outlined by the City Manager in the City's Emergency Management Activation and Emergency Declaration. Failure to appear to perform emergency management assignment and to work assigned shifts as scheduled by the City's Emergency Management Director or individuals designated by the City Manager to assign such functions will result in disciplinary action up to and including termination.

SUPERVISORY RESPONSIBILITIES
(There are no formal supervisory duties required under this position.)

QUALIFICATIONS
To perform this job successfully, an individual must be able to perform each essential duty satisfactorily. The requirements listed below are representative of the knowledge, skill and/or ability required. Reasonable accommodations may be made to enable individuals with disabilities to perform the essential functions.

Education and Experience
High school diploma or equivalency diploma accepted by the State.
Completion of the minimum standards courses set by Florida Police Standards Council.
A combination of education and experience may be substituted initially until completion of minimum standards can be accomplished.
Certifications, Licenses, and Registrations
Achieve a passing score on the State of Florida Officer Certification Exam.
Valid Florida Driver's License.
Knowledge, Skills, and Abilities
Ability to read and interpret documents such as laws, ordinances, safety rules, operating and maintenance instructions and standard operating procedure manuals.
Ability to write routine reports and correspondence.
Ability to speak effectively with citizens and/or employees of the City.
Ability to add, subtract, multiply and divide in all units of measure, using whole numbers, common fractions and decimals.
Ability to compute rate, ratio and percent.
Ability to apply common sense understanding to carry out instructions furnished in written, oral or diagram form.
Ability to deal with problems involving several concrete variables in standardized situations.
Ability to analyze situations quickly and objectively and to determine proper course of action to be taken.
Ability to cope with situations firmly, courteously and tactfully and with respect for the rights of others.
Ability to learn the geography of the City and its physical and social characteristics.
Ability to learn modern police laws and ordinances.
Ability to perform sustained acts of physical exertion and endure entire periods of duty under unfavorable conditions.
Ability to write and speak effectively.
Ability to pass a physical agility test approved by the Florida Department of Law Enforcement.
PHYSICAL DEMANDS
The physical demands described here are representative of those that must be met by an employee to successfully perform the essential functions of this job. Reasonable accommodations may be made to enable individuals with disabilities to perform the essential functions.
While performing the duties of this job, the employee is regularly required to use hands to finger, handle, or feel objects, tools, or controls; reach with hands and arms; talk and hear.
The employee frequently is required to stand, walk and sit.
The employee is occasionally required to run, climb or balance and stoop, kneel, crouch or crawl.
The employee must regularly lift and/or move up to 25 pounds and frequently lift and/or move up to 50 pounds and occasionally lift and/or move more than 100 pounds
Specific vision abilities required by this job include close vision, distance vision, color vision, peripheral vision, depth perception, and the ability to adjust focus.
WORK ENVIRONMENT
The work environment characteristics described here are representative of those an employee encounters while performing the essential functions of this job. Reasonable accommodations may be made to enable individuals with disabilities to perform the essential functions.

While performing the duties of this job, the employee regularly works outside and may be exposed to extreme heat and adverse weather conditions.
The employee frequently works near moving vehicles and in precarious places and is frequently exposed to vibration and may be exposed to fumes or airborne particles.
The noise level in the work environment is usually very loud.
Sworn police officer starting pay – $40,270.36
Non-sworn police officer recruits will be compensated at $16.00/ hour.
Additional compensation/ prior service credit available in accordance with the Collective Bargaining Agreement.
Please note that the City of Port Orange is an Equal Opportunity Employer and a Drug Free Workplace which extends preference to Veterans. Those applicants who wish to claim Veteran's Preference must provide a DD214 or other supporting documentation that identifies service dates and character of service. The City of Port Orange collects social security numbers only in accordance with General Administrative Code 1-42 Social Security Number Collection Policy. To view the entire policy please click on the link: https://www.port-orange.org/documents/hr/POLICY-1-42-SSN.pdf . Online applications are stored on a secure site. Only authorized employees and hiring authorities have access to the information submitted.