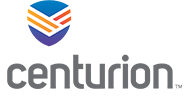 Company Info
Centurion Health contracts with state and local governments nationwide to provide comprehensive healthcare services to correctional facilities, state hospitals, and other community settings. Our dedication to making a difference and our passionate team of the best and the brightest healthcare employees have made us one of the leaders of the correctional health industry. Whether you are driven by purpose and impact or on a journey of professional growth, our opportunities can offer both.
Description
The Mental Health Professional provides mental health case management services to patients in a correctional setting and consults with a multi-disciplinary team in providing comprehensive mental health care, including intake and assessments, crisis intervention, treatment planning, and providing individual and group therapy.
Job Requirements
•Masters level degree in Psychology, Social Work, Counseling, or related field from an accredited educational institution required.
•Active mental health professional license in Florida – LMHC, LCSW or LMFT
•Must show current tuberculosis documentation and active CPR certification.
•Minimum of two years' experience with direct care for individuals with mental illness preferred.
•Must be able to pass a background investigation and obtain agency security clearance where applicable.
Recruiter Contact Info:
cathy@teamcenturion.com
800-566-1291
Equal Opportunity Employer