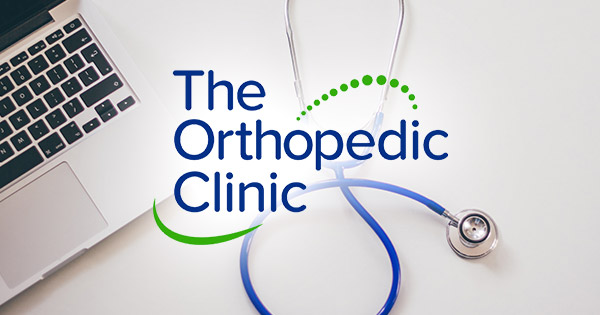 About The Orthopedic Clinic
The Orthopedic Clinic is a leader in the orthopedic community of East Central Florida. Our team is dedicated to providing compassionate and cutting-edge orthopedic care. We believe every patient should receive the best possible care, our practice offers an array of services specializing in general orthopedics, spine care, sports reconstruction, adult reconstruction and non-surgical treatments. The Orthopedic Clinic is a well-respected practice that was established in 1961 and has a rich history of providing exceptional Orthopedic care to the community. We currently have eleven Orthopedic Surgeons, Interventional Pain Management Physician, ten Mid-Level Providers, and a Physical Therapy team who serve patients at four locations within Volusia and Flagler counties.
Position Expectations
The position will work directly under the supervision of our Orthopedic surgeons and will be accountable for creating an exceptional patient experience, while ensuring accurate, efficient and effective clinical operational practices are followed. The Medical Assistant will assist with patient care management, execute administrative and clinical procedures, and ensure a smooth patient flow. Also responsible for completing the following duties on a day-to-day basis: Triage patients, obtain thorough medical histories, take vital signs, prepare patients for the physician's care, observe and report patients' signs and symptoms, assist with patient examinations and procedures, perform non-intravenous injections, cast/splint patients, complete dressing changes, remove suture/staples, apply DME, and assist with general administrative duties required by the physician.
Other responsibilities of the Medical Assistant position include:
Ability to communicate well with physicians, leadership, patients, family members, peers, and referring providers.
Identify and explain to patient and family teaching needs and initiates intervention to meet needs based on the established programs of the involved physician's medical plan of care.
Calls in medication requests and refills to the pharmacies as needed paying close attention to name, dosage and SIG.
Collect and prepare all necessary notes, diagnostic test results/images for the physician's clinic to insure smooth operations. Looks ahead on the schedule identifying and addressing any issues that could affect the patients care.
Assesses, plans, implements, and evaluates physicians' orders. Ensures that contact is made with the patient within 24 hours of receipt of orders and all necessary follow up is completed every 3 days, thereafter until complete.
Required Qualifications
Certified / Registered Medical Assistant within the State of Florida
Minimum–high school graduate with two years of medical experience in an accredited health care facility
Proficiency in the use of Microsoft Office Products, EPM and EHR software applications, Athena a plus
Must be able to proficiently speak, read and write in English
Valid State of Florida Driver's License / Clean Driving Record / Proof of auto insurance
Please submit your resume to Careers@orthotoc.com or visit our website www.orthotoc.com/careers
Full compensation package for Full Time Positions to include: competitive salary, medical, dental, vision, STD, LTD. Life insurance, 401k, profit sharing, paid time off, continuing education reimbursement.
The Orthopedic Clinic is an Equal Opportunity Employer and fully subscribe to the principles of Equal Employment Opportunity. Applicants and/or employees are considered for hire, promotion and job status, without regard to race, color, citizenship, religion, national origin, age, sex (including sexual harassment, sexual orientation, and gender identity), disability or handicap, genetic information, citizenship status, veteran, or current or future military status or any other category protected by federal, state, or local law.
The Orthopedic Clinic is a drug free workplace all applicants under consideration for employment will be drug screened as part of the hiring process. All offers of employment at The Orthopedic Clinic are contingent upon clear results of a thorough background check.