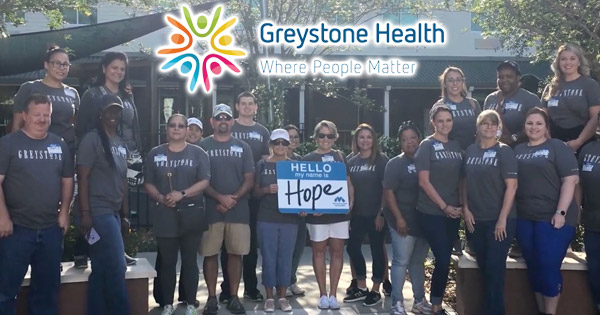 US-FL-Daytona Beach
ID2019-2358
Title: Licensed Practical Nurse 
Facility: Carlton Shores Health and Rehabilitation Center
Category: Nursing 
Position Type: PRN
Overview
Carlton Shores is located in Daytona Beach with convenient access from I-95, and is only a short distance from Halifax Health Medical Center. The community features beautiful courtyards perfect for enjoying Florida's balmy weather. Our dedicated and highly trained staff provides specialized short-term rehabilitation and skilled nursing care in a compassionate, guest-centered environment. Superior patient outcomes provided by friendly, caring staff make Carlton Shores Health and Rehabilitation Center a respected member of the community and the provider of choice for a vast array of healthcare needs.
Responsibilities
We are now accepting applications for Licensed Practical Nurses (LPNs) to join our team!
We are seeking a high energy, passionate, and reliable Licensed Practical Nurse (LPN) for our facility. Our nursing staff enjoys working as a team to provide the very best patient care in a fast-paced environment and we are searching for Licensed Practical Nurses (LPNs) with the following qualities and skills:
Thirst for knowledge and intense desire to help others in need.
A yearning to make a positive difference in someone else's life.
A clear and confident communicator with superb decision making skills.
Understanding that even the smallest details are important.
Cool as a cucumber. Stays calm under stress and rarely acts negatively in challenging situations.
Enjoys working with others as a team to provide the very best patient care in a fast-paced environment.
High energy, passionate, and reliable. Our patients look forward to your smile and care every day.
Qualifications
Must be a Graduate of an accredited practical nurse or vocational nursing program
Must be currently licensed as an LPN/Licensed Practical Nurse with the state of Florida
Complies with accepted professional standards and practice
Demonstrates good verbal and written communication, and organization skills
Must be able to relate positively and favorably to patients and family members.
Benefits
Depending upon your job classification you may be eligible for participation in our comprehensive benefits program.
Health, dental, vision and life insurance. Your well-being is important, and we value it.
Paid time off. Because as much as you love your job, we want you to also love having time to be you.
A 401K retirement plan. You're our company's future; let us help you take care of yours.
Continuing education credits. Life, learning, and education are our top priorities.
Tuition reimbursement. The more you know, the more we can grow together.
Referral bonus program. Refer a friend. Receive a bonus. Help us build great teams.
As a growing organization, we offer many different career paths to help you achieve your professional goals
The best people, the best communities, the best services for the best reason: Serving our patients. That means making sure we have the best team available who believe that taking care of our staff is just as important to us as taking care of our patients.
Click Apply to join the Greystone Health Family!
Go to our website for more info and career opportunities www.greystonehealthcareers.com