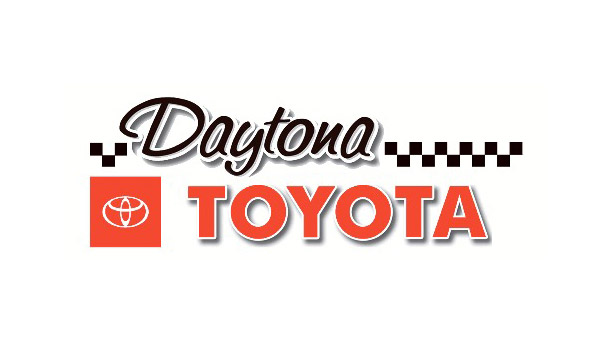 Auto Sales Consultant / Automotive Sales Representative / Automotive Sales
Job Description
Do you have what it takes to be a SUCCESSFUL Daytona Toyota Sales Consultant? Read on to find out- What do Daytona Toyota Auto Sales Associates do?
At Daytona Toyota our Auto Sales Reps work with customers through every step of the auto buying process.
· Communicating to auto customers what makes Daytona Toyota unique
· Spending time with guests to determine their car and truck needs
· Presenting vehicles for test drives
· Demonstrating all available automotive models, features, and benefits to the customers' auto needs
· Develop a creative and successful strategy for every vehicle sale
· Maximize profitability in each and every car and truck deal
· Ensure that every Customer is completely satisfied with their automotive purchase experience
· Complete accurate paperwork and computer entries for all clients
· Follow up with new and existing automotive customers and clients
· Perform other duties as assigned by Management
What does it take to be successful as a Daytona Toyota Auto Sales Consultant / Automotive Sales Representative / Customer Service Associate? (Read carefully because this is very important!)
The requirements for earning up to and over $200,000 annually are:
· A strong ability to work with and relate to all types of customers and to earn their respect
· Self-motivation and driven desire to be the very best automobile Sales Associate! With consistently strong customer service, Daytona Toyota Sales Consultants can advance to management positions and various opportunities throughout the organization with a proven successful work ethic.
· Must be dedicated to finding the right vehicle for every customer.
· Exceptional speaking, writing and active-listening skills
· Good computer skills
· A PASSION FOR SELLING in a Team oriented environment!
Is there anything else you need know? YES-
· You MUST be able to work a flexible retail schedule, including evenings, Saturdays, and some holidays
· High school diploma or GED required
· A valid driver's license is required with few to no points
· GREAT ATTITUDE & SMILE each and every day
Don't Forget?
The Daytona Toyota Family, along with our Toyota Certified Collision Center, is a family-owned and operated organization with a strong financial foundation in our communities for over 25 years in the automotive industry. Our associates enjoy a fast-paced culture with top salaries and incentives, on-going training for longevity, bonuses, 401k with company match, employee purchase discounts, Medical, Dental, Vision, Disability, Life Insurance and more.
Job Type: Full-time
Pay: $1,600.00 – $20,000.00 per month
---
Parts & Service Department
Job Description
Daytona Toyota Parts and Service Department is growing each and every day. So, we are currently looking to expand our parts operation even more. Positions available are full time positions. Candidates will have previous automotive parts or Service experience. Schedule may include Saturdays. We are looking for the right individual to fit in with our already well experienced parts team and help grow our operation.
Daytona Toyota Offers:
· Competitive Pay
· 401k with match options
· Flexible Scheduling
· Continued education with parts training classes
· Vacation, Sick and Holiday Pay
Valid driver's license as well as passing a back ground and drug test is required. We encourage all candidates to reply with an attached resume as well as welcome you to come down and fill out an application.
Job Type: Full-time