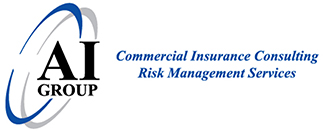 Insurance Agent / Producer
Are you an individual with a desire for personal and professional growth? Do you enjoy helping others find solutions to protect their hard-earned assets? Are you a fast-learner who craves new challenges and working at a fast-paced environment? Do you feel comfortable engaging in a B2B consultative role? Are you competitive and passionate about success, for you personally and for the organization you work for?
If you have answered yes to one or more of these questions, we have an opportunity that may be perfect for you! We are a family-owned insurance agency with a superb tract record of over 20 years and a stellar reputation amongst the business community in Florida. Strong relationships with the top insurance carriers and access to national resources allow us to compete against the large brokerage firms, without the challenges of corporate red tape and a bureaucratic culture.
If you are up for the challenge, keep reading and let's connect.
Job Requirements:
Prior success in the Property & Casualty insurance industry is preferred but not required. We are willing to train the candidate with the proper skillset and enthusiastic attitude.
Business Acumen and a Strategic Mindset are key assets for this position.
Willingness to engage on a formal training and mentorship program.
Must be able and feel comfortable engaging with business ownership and management at all levels, in person, by phone, or via online platforms.
Proficiency with Microsoft Office software is a must. Ability to work on Agency Management systems, is a plus.
Excellent communication and listening skills, with a strong customer focus.
Be willing to obtain the required state insurance licenses and pursue Continuing Education classes and Insurance Designations.
Ability to implement a consultative, optimistic, and resourceful approach to engage with prospects and clients.
Have a team-oriented attitude that facilitates a collaborative interaction with coworkers.
We offer a competitive compensation package, including HSA contribution, 401K.
Ready to explore this opportunity?
Then contact Ken Nichols, at ken@advantageinsgroup.com 
To learn more, visit our website at: www.advantageinsgroup.com